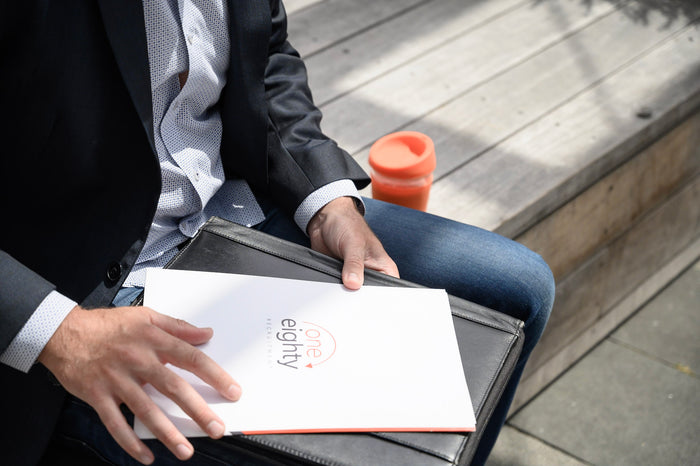 one eighty offers technical recruitment services across the built environment.
When Blackjet started working with one eighty there was no digital content strategy late November 2019.
OBJECTIVE:
To add value and engage with clients and candidates to assist them with their recruitment or job needs.
Increase one eighty online presence so they are top of mind when the need arises.
Establish one eighty are 'experts in their field' in a professional, accredited manner.
PROCESS:
one eighty engaged in the Blackjet Prepare to Take Off workshop to confirm the content strategy. Followed by implementation by Blackjet. Blackjet became one eighty's outsourced content implementer.
OUTCOMES OF WORKSHOP:
Deep understanding of audience profile
Social marketing content guidelines; language, colours, content types and style etc
Developed initial brand personalisation story
Content calendar; blogs, posts, and other media type
Email marketing strategy
IMPLEMENTATION RESULTS:
These results are after four months of working with Blackjet. Through this time period New Zealand had the Christmas close down period (which is typically a quiet time in recruitment), and in March 2020 the COVID-19 National State of Emergency.
Engagement rate:
Impressions of LinkedIn Content:
Adding value to clients and candidates in form of market insights, blogs, videos, external articles.
Engaged recruitment team who are now sharing their own content across platforms following the 'story' and guidelines.
Email marketing strategy altered and systemised
Social profiles maintained with regular posting.
Photography resource created for future posting, articles and staff to use.
one eighty's MARKETING CONTENT: